Visiting Swiss Camp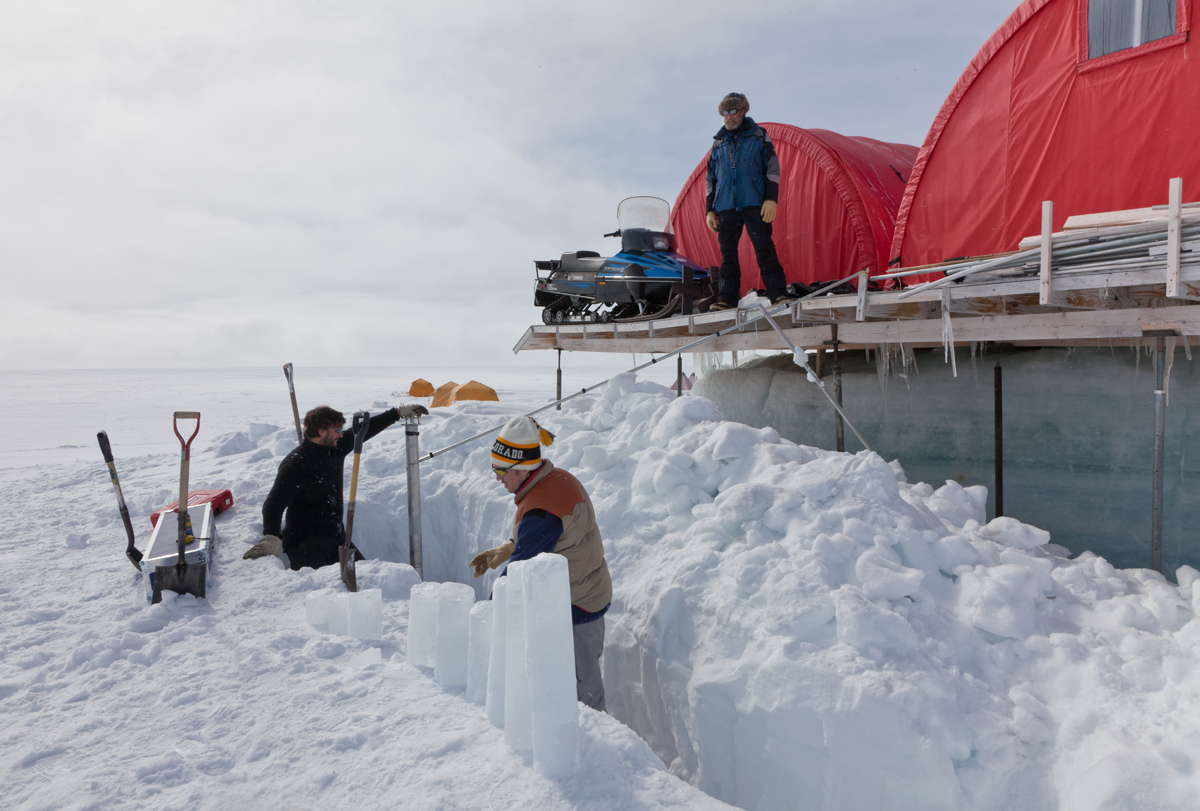 Swiss Camp is a small, but highly important climate research camp on Greenland's Ice Cap. This cozy station was founded in 1990 by Swiss climatologist Dr. Konrad Steffen. That same year, the first automated weather station was built and marked the beginning of Greenland Climate Network (GC-Net), which has been measuring the ice and the atmosphere for nearly 30 years. In the 90's, there was very little talk about global warming. Today, climate change is a pressing topic and Swiss Camp has become one of the most important climate research stations.
Konrad Steffen and his team maintain 18 weather towers throughout Greenlands Ice Cap. Each station is equipped with state-of-the-art technology measuring the conditions of Greenland's ice sheet, including temperature, wind speed and direction, snow level and GPS location. The data is continuously transmitted.
The station has collapsed and been rebuilt many times since the 1990's by Konrad Steffen and his team. Today, the melting of the Ice Cap makes it a very dangerous place to work, with crevasses opening around Swiss Camp.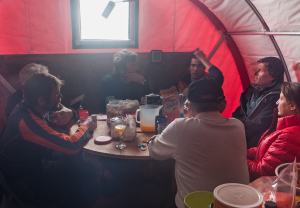 When not out on the field, the group gathers for a hot meal. No kitchen is too small for NASA scientist Jay Zwally to prepare up a five-star meal; Miso Soup, followed by fresh Sushi.
Swiss Camp is located on a slope, therefore the winds are strong and constant. The snow drift changes the landscape around the camp on a daily basis, and shoveling snow takes up a big part of the day.
At midnight at Swiss Camp, the temperatures drop to -18 Celsius and people retire to their tents and into the comfort of their down sleeping bags. Some of us had to climb out of the tent to warm up the frozen 'hot' water bottle. Others had to get up midnight to take care of business…
The famous latrine at the Swiss Camp, with the most romantic view!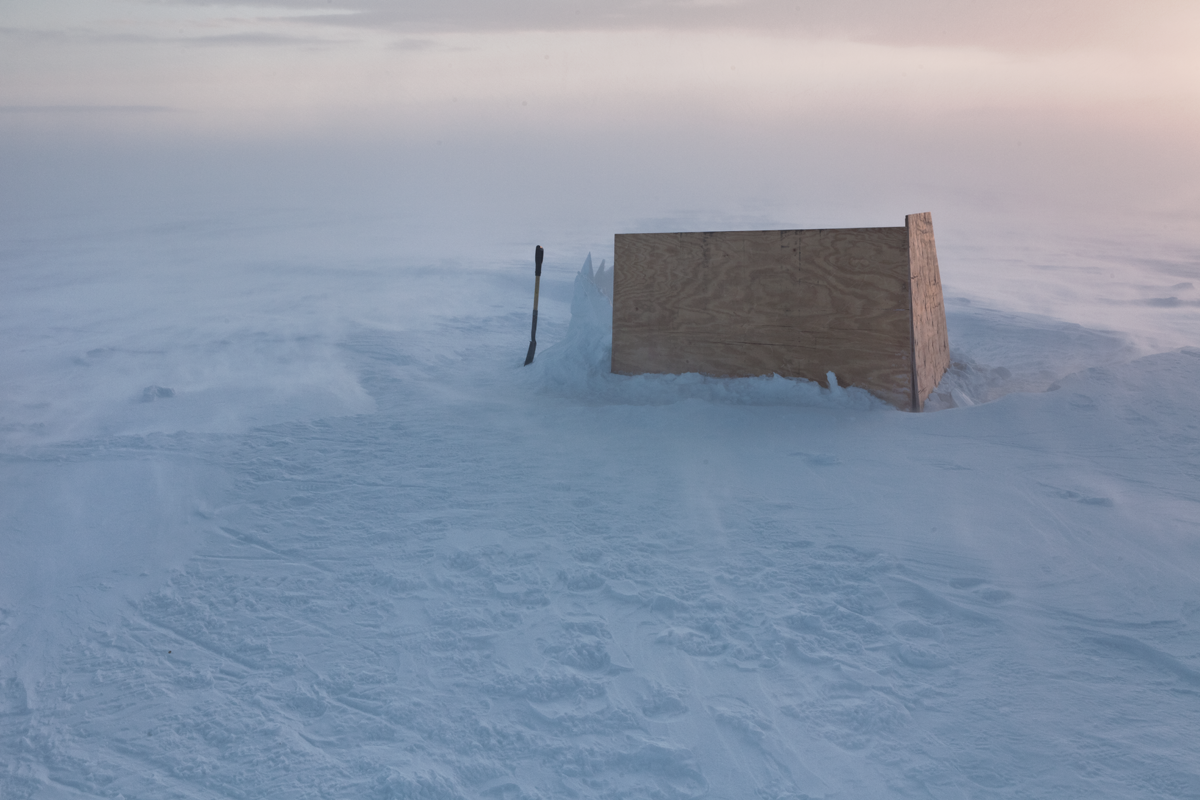 In May 2011, filmmaker and photographer Corina Gamma joined Konrad Steffen and his team at Swiss Camp, where she spent 3 weeks documenting the fieldwork of climate scientists.
photos: © Corina Gamma